04 November 2023
Winnonie Establishes Joint Venture with BTS Group to Launch EV Bike Hire Purchase Business for Motorcycle Taxi Drivers, Reaffirming Leadership as a Service Provider of Battery as a Service (BaaS) Platform for EV Bikes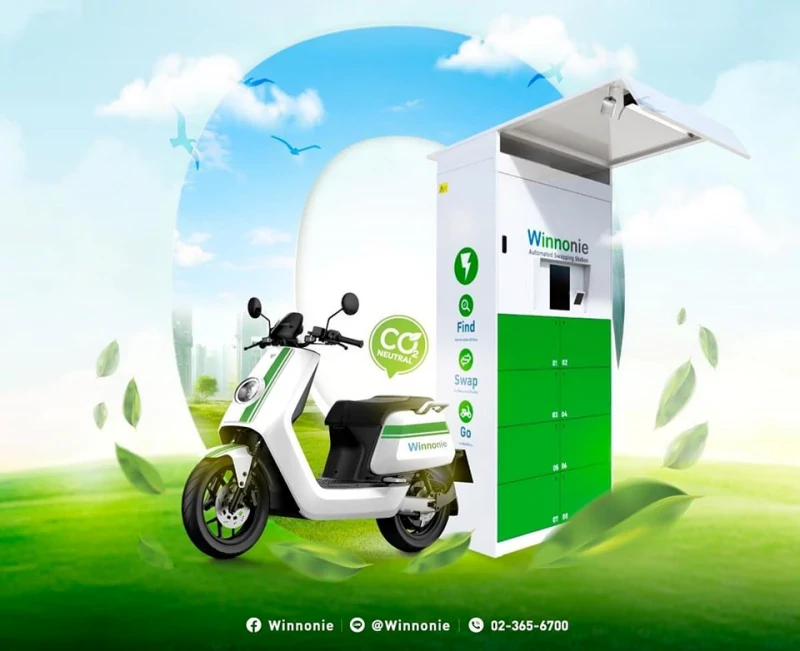 Winnonie Company Limited, a Bangchak Group startup, and BTS Group Holdings Public Company Limited, signed a joint venture agreement to establish Smart EV Bike Company Limited, with investment ratios of 33.3% for Winnonie and 66.7% for BTS Group. This venture aims to engage in the business of hire purchase of EV bikes for motorcycle taxi drivers near BTS Skytrain stations, and other businesses related to hire purchase of EV-bikes.
The joint venture with BTS Group represents a strategic investment for Winnonie, aimed at expanding its network of battery swapping stations to enhance user accessibility throughout Bangkok and its surrounding provinces. This expansion plan includes the initial installation of battery swapping stations along the BTS Green Line. All EV bikes operated under this joint venture will gain access to Winnonie's battery swapping station network, as well as after sales services, such as EV bike maintenance services, and a call center, among others.
The next significant step for Winnonie is to raise Series B fundraising to progress towards the goal of being a leader in providing Battery as a Service (BaaS) Platform services, while expanding the network of automated batter swapping stations to accommodate the needs of EV bike users. All in all, this will promote the creation of a low carbon society, support the improvement of the quality of life, as well as ensuring environmental sustainability as part of Winnonie's commitment in providing riding experience that is "Good for us and Good for the planet".