Bangchak committed to develop sustainable business innovation in harmony with the environment and society through the 4S strategy
Security: Create energy security by focusing on the source of energy
Focus on joint business strategies in the refinery and oil trading business, marketing businesses, natural resources businesses, including biofuel businesses, to supply, produce and distribute refined products and biofuels to meet the demand of the business sector and the public in line with the overall trend of energy demand. Though EVs command a healthy growth outlook, today Bangchak still considers our businesses as a necessity to cope with rising national energy demand.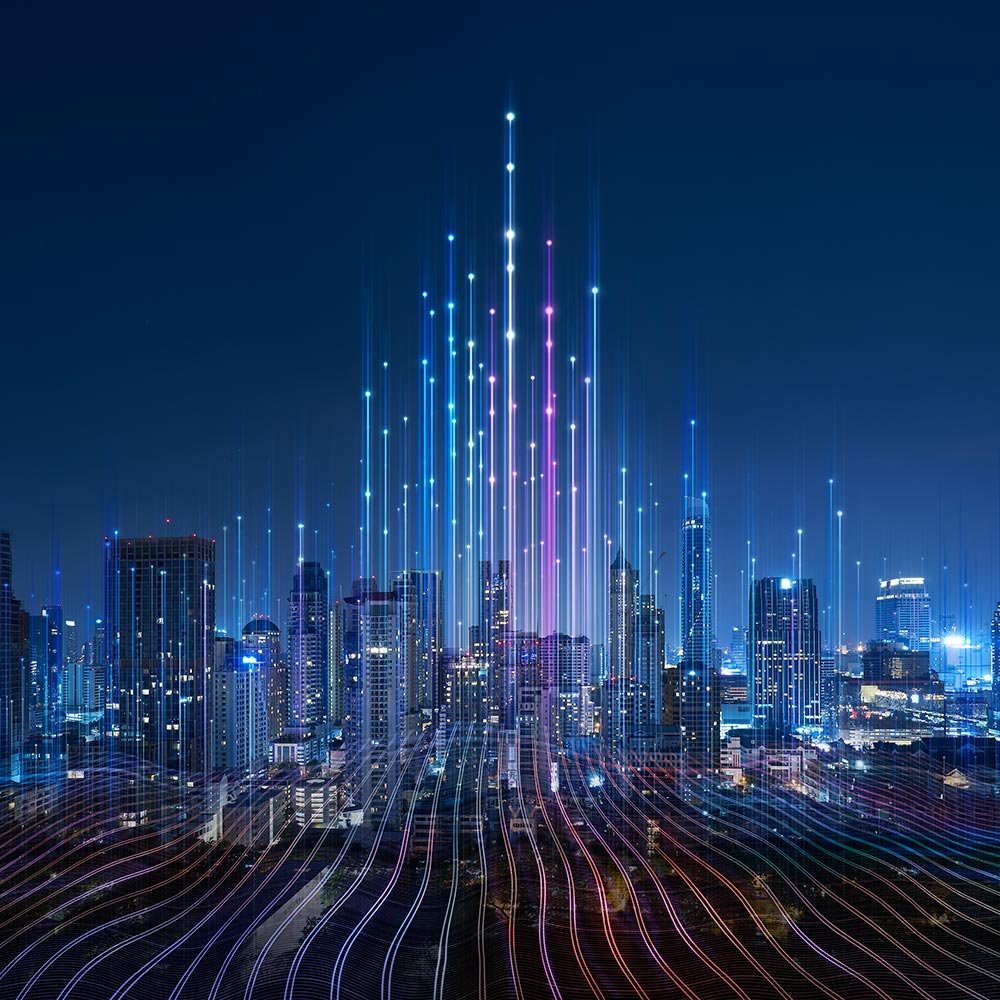 Synergy: Create collaboration to transform and create products and services covering all business groups.
Bangchak focuses on engaging in businesses that align with Group proficiency as well as its core business (S1), including the fuel transport and logistics business, public utility and energy infrastructure, food and drinks, and mining. All these provide revenue and shared values of Bangchak's portfolio. In 2022, we formed Bangkok Fuel Pipeline and Logistics Co., Ltd., to engage in and grow businesses to accommodate comprehensive fuel transport.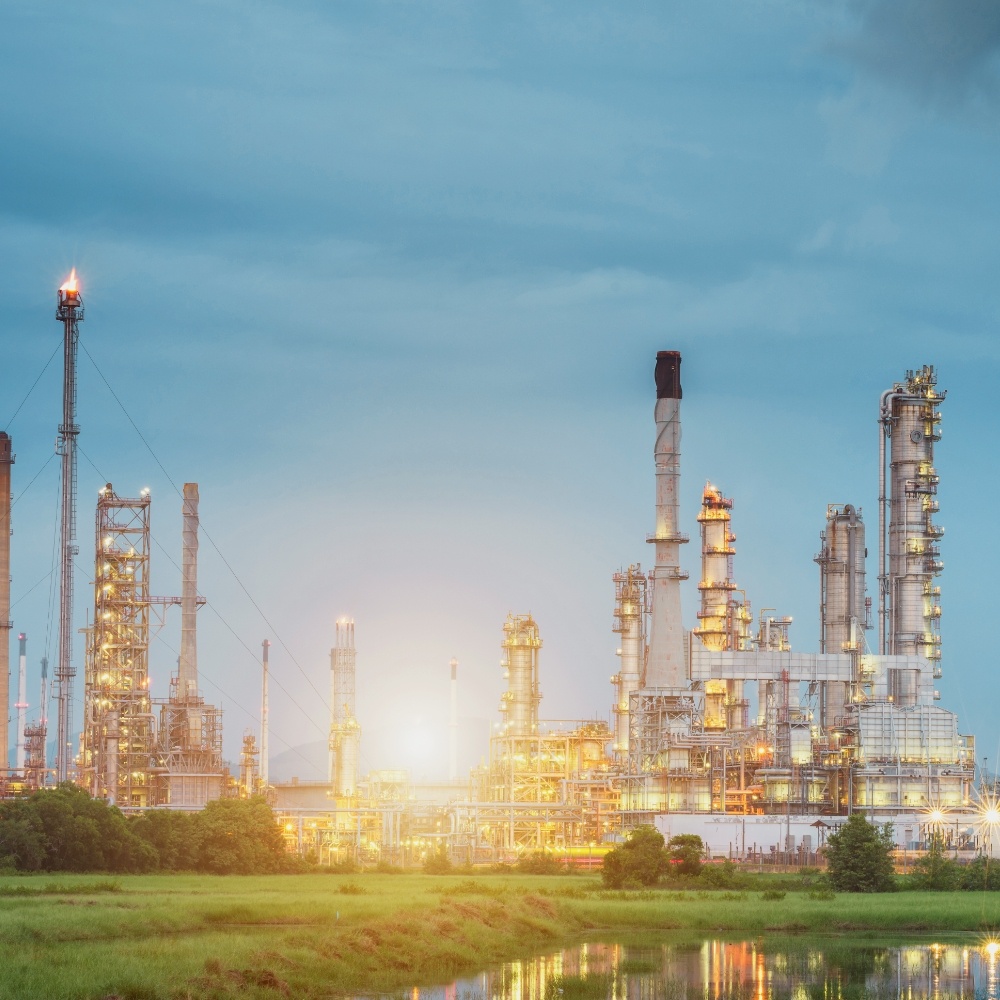 Sustainability: Develop and extend core businesses to achieve growth and sustainability.
To cope with the dynamic work environment and modern technologies and to accommodate challenges posed by global climate change, Bangchak continuously develops and leverages its core business toward sustainable growth. Bangchak accelerates its investment growth in clean and green businesses that aim for Carbon Neutrality/Net Zero GHG Emissions.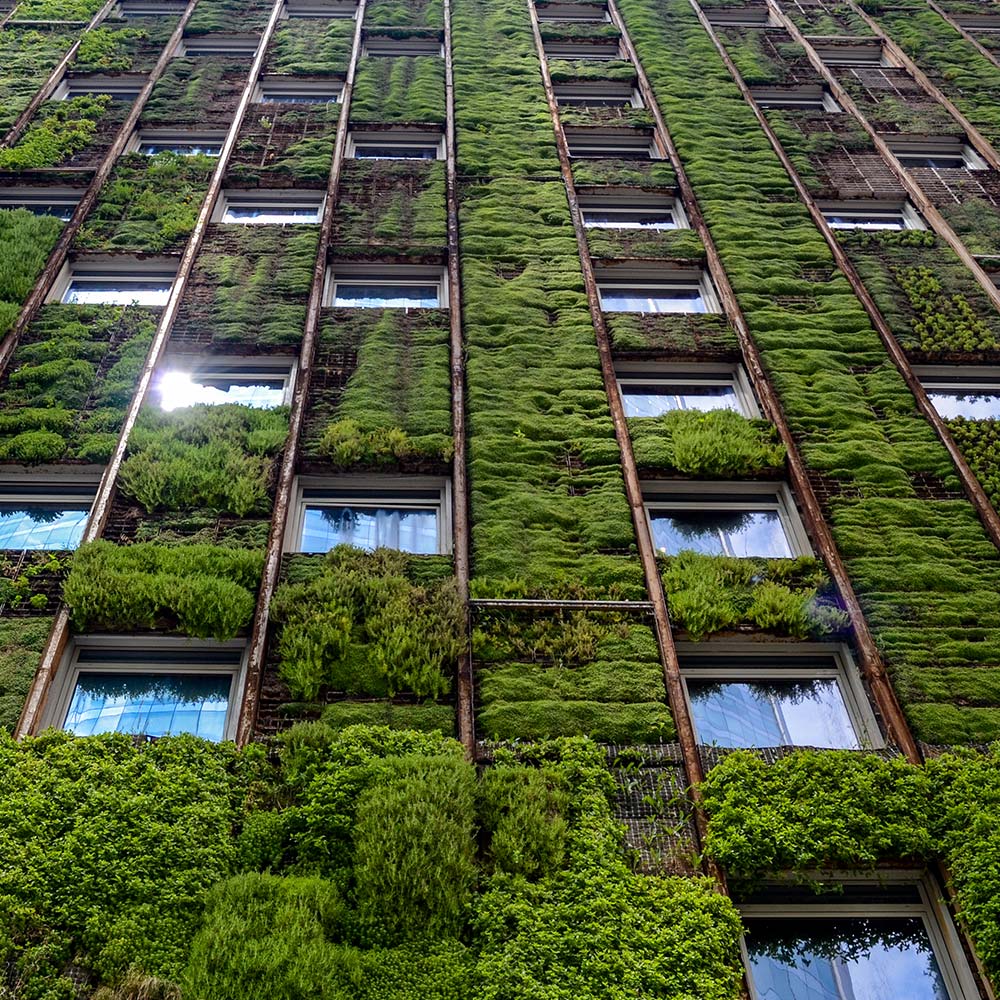 Scalability: Build flexibility and focus on seeking opportunities and driving new business in the future (new S-curves) to support long-term growth.
To sustain long-term growth, Bangchak focuses on reforming its revenue stream that leverages New S-Curve businesses that produce extensive benefit for the corporation. At the same time, Bangchak is poised to deal with technological transformation, emerging risks, and market volatility.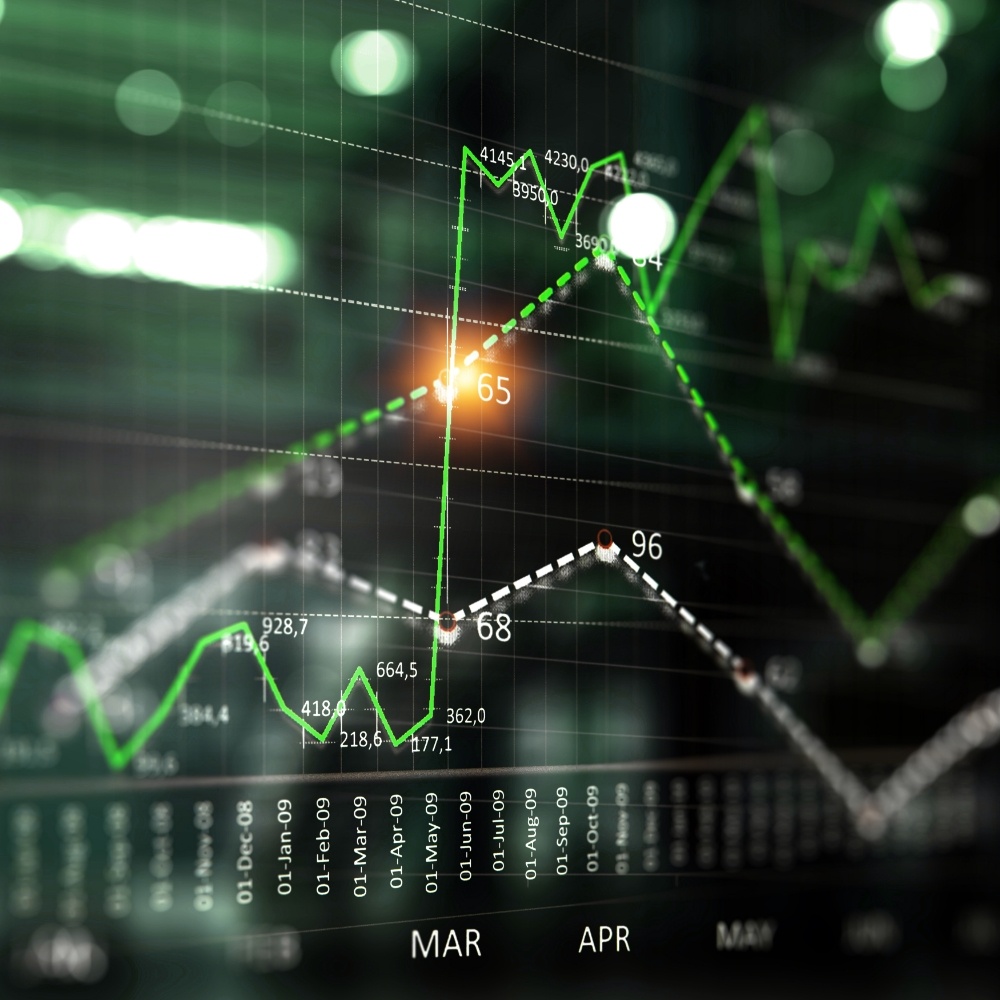 The 4S STRATEGY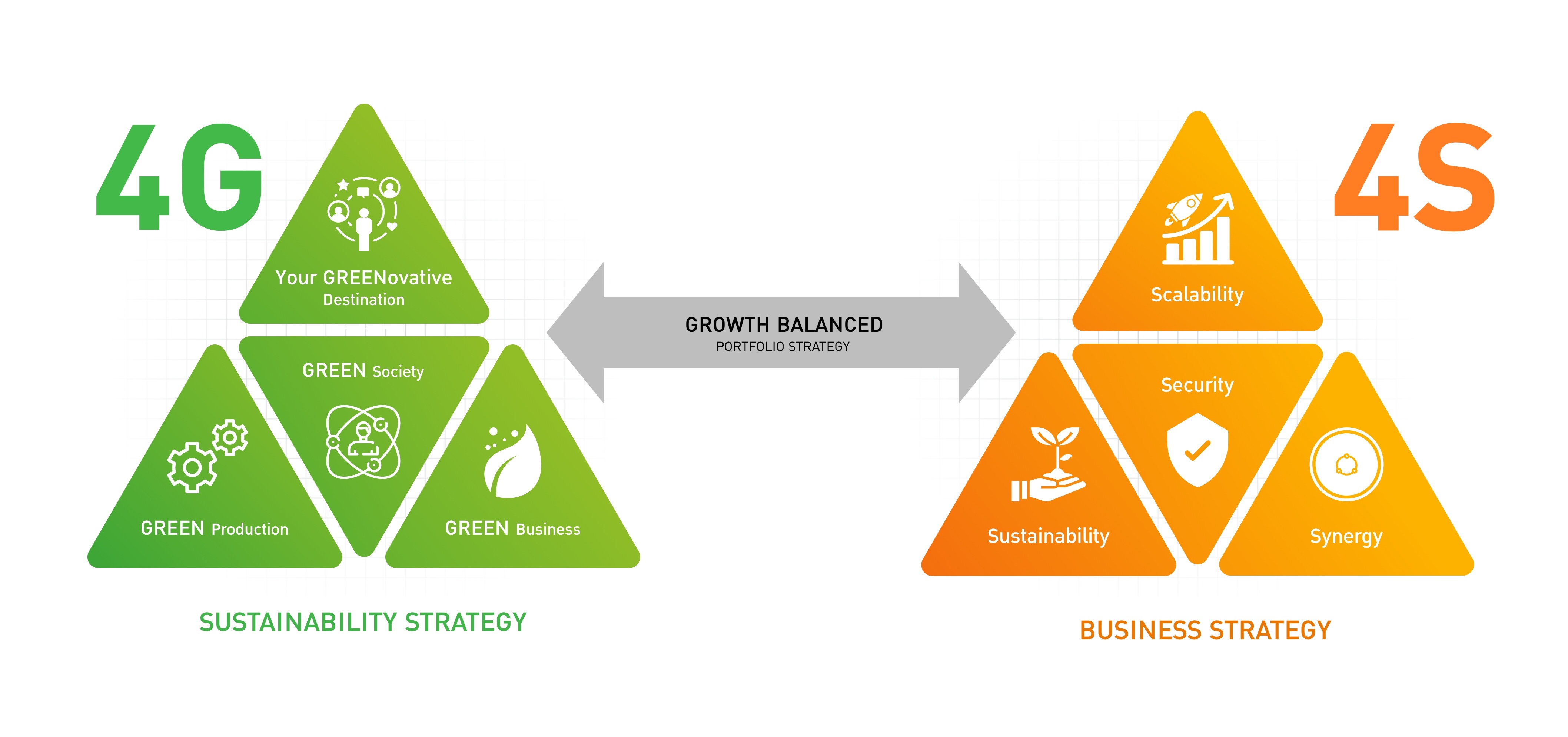 Bangchak has adopted revised Vision, Mission, Core Value and 4S strategy
in each business unit's strategy for continuing to maintain high performance and to balance the business growth. This leads diversification and synergy of its portfolio through 5 main businesses with acceleration in new economy (green) portfolio to achieve a target of Carbon Neutrality by 2030 and Net Zero GHG Emission by 2050 to support the energy transition while balancing energy security and committed to be the leader of the low-carbon society.
The 4 Green Strategy
Green Business
Focusing on the investment in new business, extension of the existing energy business in and innovations that are environmentally friendly in order to add more profits and values to the business in a sustainable way. This is not only to increase proportion of revenue from new business, but also good for the environment as it brings about various kinds of green initiatives to develop business operations. Samples of these initiatives are such as the high value biological products made from agricultural products based on bio-technology innovations extended from the original bio-fuel business, i.e. bio-plastic, bio food, bio cosmetic ingredient. Moreover, the company places importance to green energy business and energy management through the Institute of Innovation and Business Incubation (BiiC), as a way leading to the emerging of startup business that can be developed further for the company's business.
Green Production
Emphasizing the improvement of production process and operations that are environmentally friendly and the enhancement of safety operation by using resources efficiently, especially water and energy resources. Having in place, the environment and energy management systems in compliance with ISO 14001 and ISO 50001, respectively, including the occupational health and safety management system (ISO 45001) as well as the Process Safety Management (PSM) to raise the level of safety management.
Your Greenovative Destination
Bangchak strives to be a creative and sustainable destination for all age groups, focusing on leadership in developing green innovations through assorted goods and services and non-oil businesses at its service stations, which serve as a destination that fulfills customers' needs while pursuing sustainable business development. To this end, we leverage our core competencies: fulfilling customers' and stakeholders' needs and expectations; procuring, developing, and creating innovations in oil and non-oil products as well as services to enable us to promptly respond to changes; and operating businesses in conjunction with exercising sustainable stewardship of the environment and society. Below are our key strategies:
Greenovative Products Bangchak strives for leadership in offering premium fuels in response to customers' demand and benefiting the environment through meeting Euro 5 standards. We currently produce and distribute Euro 4 quality fuels as required by the public sector plus three types of Euro 5 low-sulfur fuels (E20 S EVO Gasohol, Hi-Premium Diesel S, and Hi-Premium E10 Gasohol).
Network Management We strive to grow and develop service station formats to meet customers'needs with a focus on areas of booming fuel demand and establish lucrative returns for partners' investment through innovative service stations, surroundings, non-oil businesses, and unique design service stations—to meet the various requirements of consumers. Our six designs are called Modern, Innovation, Eastern, Western, Fantasy and Thai-inspired. We also advocate standard improvement and service station image—both station structure and services—to be ready for competition. In short, catering to customers' needs and expectations is another key goal of the Marketing Business Group.
Non-Oil Offering Expand non-oil businesses such as "Inthanin" coffee shop, "Dakasi" pearl milk tea, and join with various partners such as leading food franchise brands to open in service stations in the form of franchises, convenience store business partners, car care business, laundromats, product shipping businesses and vending machines, etc., to increase convenience and enrich customers' experiences.
Digital Experience Apply technology to improve service and enhance customer experience while connecting to ecosystems in line with the requirements of today's lifestyles such as digital payment systems, digital card system allows customers to collect points by telephone number, and point redemption via Bangchak application, and transferring points through cooperation with partners, etc.
Green Sustainability Fostering steady business growth along with society and the environment, Bangchak constantly drives projects supporting social development participation in conjunction with customers and stakeholders continuously, such as a refueling project where agricultural produce or farmers' and SME entrepreneurs' innovative goods, or both, are given to customers, a project where organic vegetables grown on service station premises are handed out to employees to lower their food bills and also given tocustomers. A byproduct is the know-how for growing garden vegetables, which is shared with communities and schools around our service stations. etc.
Green Society
Green Society is one of the key strategies that the company continuously performed with environmental care participation in improving the quality of lives and well-being of Thai society through projects that promote better society as a whole by introducing the late King's Sufficiency Economy Philosophy and innovation aiming to expand operations and results to various groups of stakeholders in society. It also expects to create changes and help develop the country in various dimensions in response to the United Nations Sustainable Development Goals (SDGs). Including into it, is the communication on "Sustainable Happiness" that the organization can share with stakeholders in the society through various kinds of projects, either the CSR in Process, or CSR after Process or CSR as Process, under the operation of Bai Mai Pan Suk Foundation.