12 December 2019
Bangchak Helps Ease Air Pollution in Bangkok. All Diesel Products Offered Will Be Euro 5 Compliant, at the Same Price.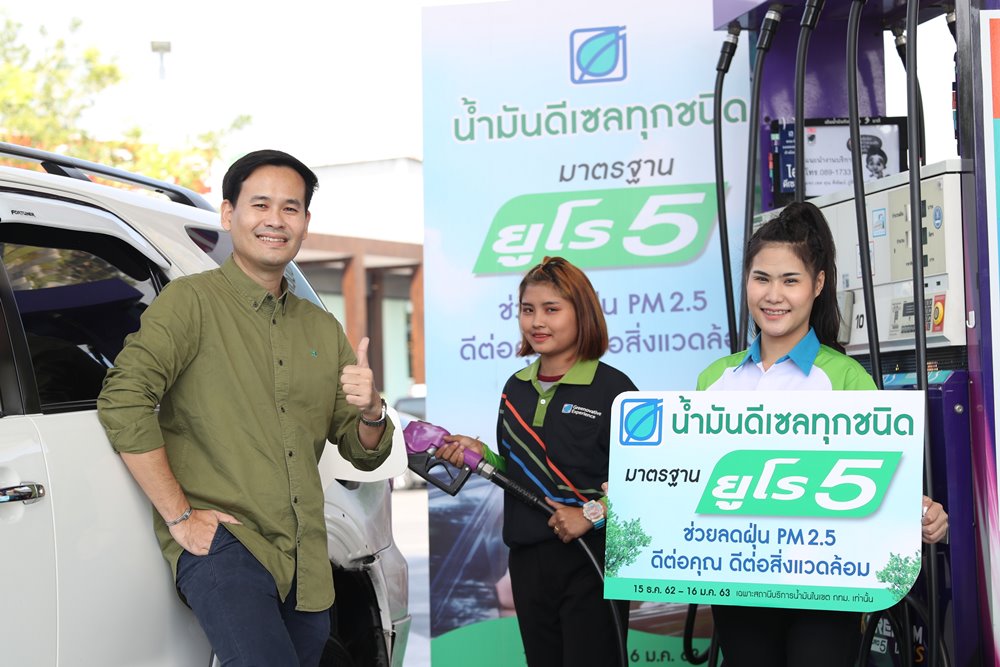 All diesel products offered at Bangchak service stations in Bangkok will be Euro 5 compliant, helping reduce smog and PM 2.5 particles in the metropolitan area, between 15 December 2019 and 16 January 2020.
Mr. Chaiwat Kovavisarach, President and Chief Executive Officer, Bangchak Corporation Plc., said "New Year holiday is a period when we travel extensively, for vacation or new year greetings with family and friends. Unfortunately, we are now faced with the PM2.5 issue, due to the stagnant air caused by high atmospheric pressure that has spread down from China, which is harmful to our respiratory system. Bangchak therefore wishes to present a special gift to help ease the issue by offering diesel products that meet the Euro 5 standard (less than 10 parts per million (ppm) of sulfur or five times lower than the Euro 4 standard) at all of our service stations in the Bangkok metropolitan area from 15 December 2019 to 16 January 2020 at the same price. This is the first new year present from Bangchak."
Bangchak Refinery is a modern refinery complex with a capacity of 120 KBD. It can produce a large volume of high quality products namely premium gasoline and diesel. Gasohol and diesel from Bangchak Refinery are certified by the government as Euro 4 standard compliant. Bangchak Refinery was the first in Asia to produce eco-friendly Gasohol E20 to meet the Euro 5 Standard.
The company is studying the investment for the upgrade of all diesel products to be Euro 5 standard compliant in line with the government's request for cooperation by 2022-2023.
The company is also preparing various offers to our customers on their travels to celebrate the New Year festival with friends and family through its service stations and other channels as a way to express appreciation for customers' patronage.