24 December 2019
Bangchak Delivers Happy New Year by Pegging Petrol Prices and Promoting Safety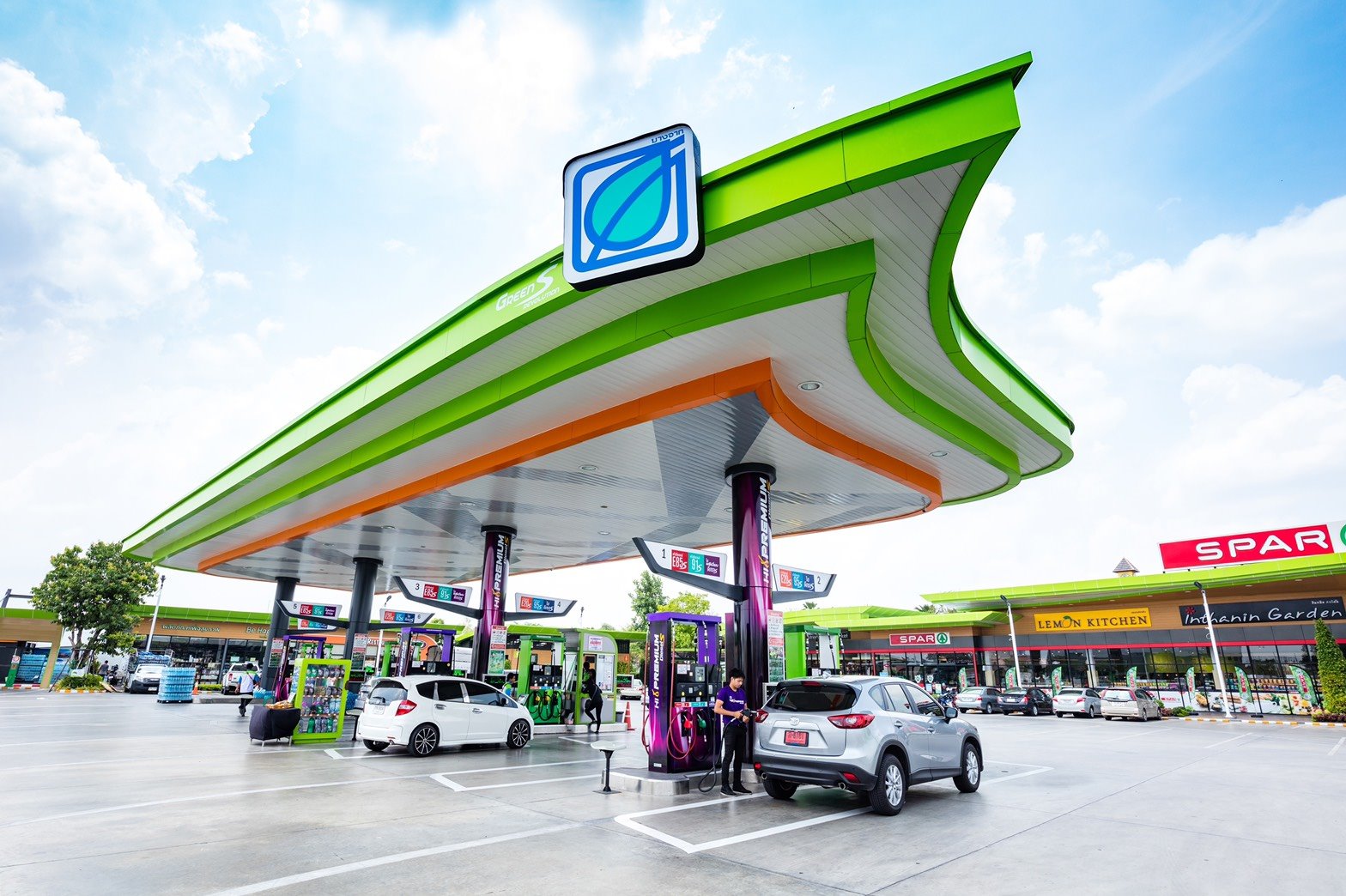 Bangchak gives New Year gifts by pegging petrol prices between 27 December 2019 and 1 January 2020, promoting road safety, and offering privileges to Bangchak members.
Mr. Chaiwat Kovavisarach, chief executive officer and president of Bangchak Corporation Public Company Limited, says, "For New Year celebrations, Bangchak will not raise petrol prices between 27 December 2019 and 1 January 2020 (covering six days). But if the world's oil prices reduce, we will lower our oil prices accordingly so as to boost happiness and safety of Thais during their holidays and family/friend visits. We have extended such gift to thank our customers for their constant support".
For increased road safety, Bangchak has joined the Land Transport Department's integrated safety and convenience facilitation project. Under this project, Bangchak offers free car checks with WASH PRO and FURiO Care at 30 participating Bangchak service stations between 15 December 2019 and 31 January 2020. The free checks cover 11 car items each. During the period, Bangchak engine oils are offered at special prices starting from Bt520 each and there is also eight-per-cent discount on every filter at participating branches. Check out the list of participating outlets and further details at www.bcpcarcare.com.
Bangchak, moreover, has already prepared oil stocks at its service stations and depots in every region of Thailand. Also prepared is a fleet of oil-transport vehicles. Support teams have also been prepared to ensure the delivery of fast services and to efficiently facilitate traffic flow inside service stations during the New Year holiday period. Free drinking water with sour taste to drive away sleepiness are offered at Bangchak service stations along main roads. Included at Bangchak service stations are also clean toilets, SPAR convenience stores, Baichak stores, and Mini BIG C outlets that feature a vast range of beverages, foods and commodities. Travelers will also find ATMs at Bangchak service stations, which will offer convenience and safety to Thais and foreign tourists alike throughout their New Year holidays.
Bangchak members can also join the "Register for Road Assistance in 2020" project that will provide road assistance round-the-clock in events of emergencies. To join the project, members must carry out registrations between 1 and 25 December 2019. An SMS confirmation for the registration will be sent back by 31 December 2019. Upon the receipt of the SMS, the coverage starts immediately. For more information, please visit www.bcpgreenmiles.com. Another caring "New Year" gift from Bangchak is Muang Thai Life Insurance's group insurance accident (9 points for the coverage of Bt100,000). Registration for the insurance must be completed by 28 January 2020 through http://tiny.cc/2r00gz. Coverage starts 30 days after receiving SMS confirmation for the registration.
Inthanin Café, meanwhile, serves intense fresh coffee for travelers. Its new beverages feature the highlights of four Thai regions namely Black Tea with Lychee, Mango Blast with Crispy Rice, Northeastern Lime Blast, Cashew-Nut Toffee Frappe. In addition, the café brand also sells crunchy cookie in four regional flavors in one same bag. The brand will serve its beverages in new cup design "Inthanin x Kapi" till 31 January 2020. Moreover, Inthanin Café now sells tumblers whose pattern shows the best things of four Thai regions. Designed by famous artist "Kapi", these tumblers are a limited edition. Just 5,000 such tumblers have been produced.
"On the occasion of the new year, Bangchak wishes you happiness, successes, and great health. May your every wish be fulfilled. Have safe trips and holidays," Mr. Chaiwat concludes.