09 May 2020
Inthanin's Online Sales Grow by 60% despite COVID-19 Outbreak "We Deliver to Your Home" Services Respond Well to New Norm of Work-From-Home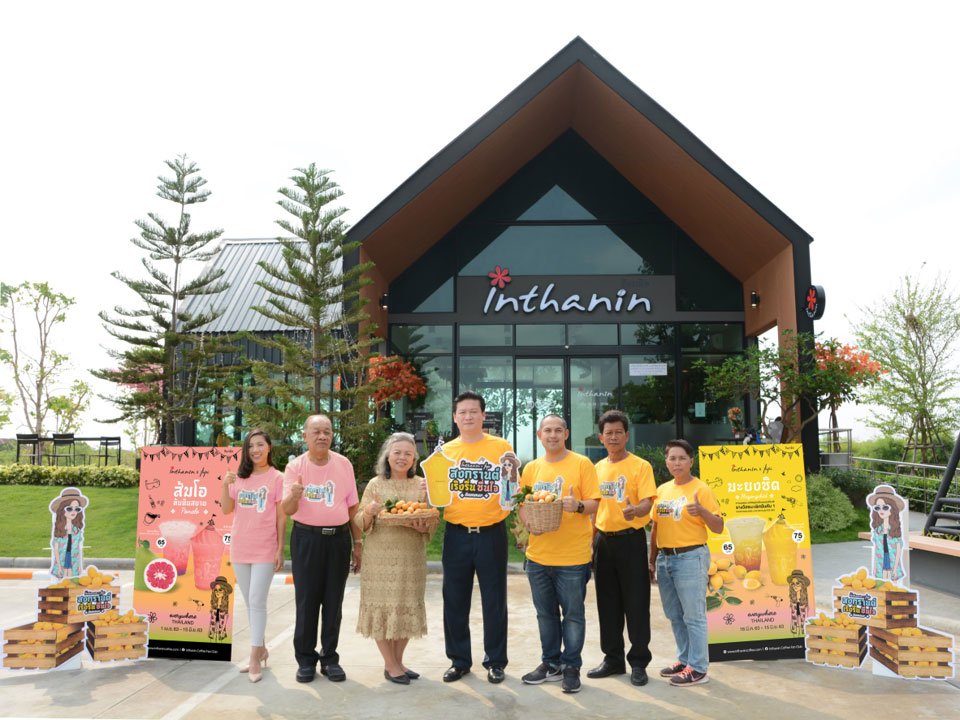 Mr. Viboon Wongsakul, managing director of Bangchak Retail Company Limited, discloses that COVID-19 outbreak initially affected Inthanin in many ways. For example, Chinese factories were unable to deliver special products that Inthanin had ordered for distribution. The Thai government's measures to control the spread of the disease had also required Inthanin to provide only take-away items. Some of its cafes had even been closed. Work-from-Home mode had also directly dampened the number of customers in the beginning. However, after Inthanin adjusted its strategy by offering special promotions via partners namely Grab and Get, it has enjoyed business growth. Its online sales jumped by more than 60 per cent in April. Inthanin is now confident that its sales will double in May.
On top of special promotions, Inthanin has recently presented special summer drink "Marian Plum" that is made of a very popular Thai fruit. Procured for this drink is Marian Plum from the best farm of Nakhon Nayok, Suan Song Kiat. This farm was crowned the champion in the Marian Plum and Bouea Macrophylla contest 2019. The latest additions to Inthanin menu are "Red Pomelo beverages", which are available as fizzy sweetened soda and fragrantly refreshing smoothie. They are served in Summer "Inthanin x Kapi" cups, which feature special design, for summer feel. This is a further step from the Inthanin Everywhere campaign, a collaboration between Inthanin and Kapi, that won warm response from Inthanin fans. New tumblers of Inthanin will hit the shelves of all Inthanin branches in Thailand in May, with the plastic ones available at Bt149 each and the stainless ones sold at Bt499 each.
The popularity of Marian Plum drink, which is thanks to both its taste and price, has installed Summer 2020 beverages as Inthanin's most popular seasonal products. As a thank-you campaign, Inthanin will serve "Buy 2 Get 2 Free for Marian Plum Drink" between 11 May and 7 June 2020 via GetFood application.
Inthanin's scheduled distribution of Marian Plum drink runs from 16 March to 15 June 2020, while Red Pomelo beverages are to be sold from 1 April to 15 June 2020. Plastic Tumbler Inthanin x Kapi, which celebrates the summer with special pattern, will be sold from 14 May 2020 while its stainless version will be sold from 16 June 2020. As these tumblers are of limited edition, they will be available till stock lasts only.
Managed by Bangchak Retail Company Limited, Inthanin launched its first café in 2006. Presently, it has 600 branches in Thailand and eight branches overseas. Inthanin Coffee's business grew by 33 per cent in 2019, recording the total revenue of Bt1billion. It expects to raise the number of its branches to 1,000 by 2021.