14 May 2020
Bangchak Develops Perfect Digital Payment System for New-Normal Lifestyles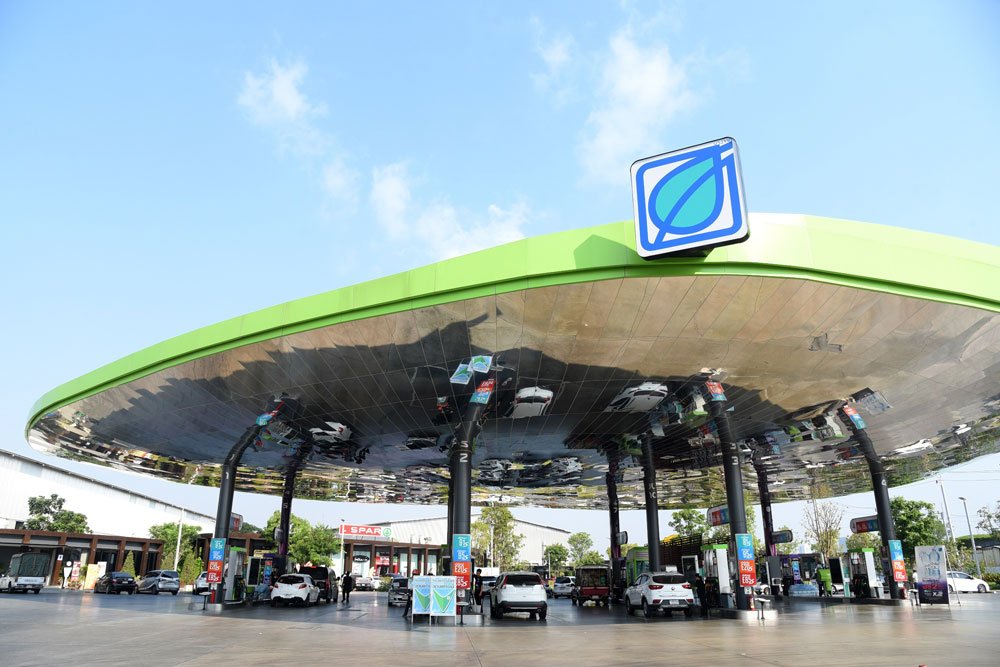 Bangchak Corporation Public Company Limited (BCP) or Bangchak has developed Bangchak Digital Payment, the system that electronically facilitates financial transactions and simultaneously collects reward points for Bangchak's and its partners' members. This innovation promises to speed up the delivery of services while offering greater convenience and safety to consumers. Bangchak Digital Payment therefore is a perfect answer to the Digital & Cashless Society, curbing the need for consumers to handle cash.
Mr. Somchai Tejavanija, chief marketing officer and senior executive vice president of Bangchak, reveals that his firm has developed Bangchak Digital Payment through its collaboration with Krungthai Bank. This innovation is designed to accept payments for petrol, products and services at Bangchak's service stations. Linked to Bangchak's membership system, it also automatically collects reward points for Bangchak members upon completing payment transactions. In the future, Bangchak Digital Payment will also enable the automatic collection of reward points for the members of Bangchak's partners.
With Bangchak Digital Payment, customers can pay with a QR Code on Mobile Banking application, e-Wallet, a credit card or a debit card. The digital-payment system serves impressive speed, security and convenience. Such perfect payment system, which helps reduce the need to handle cash, has been tested at Bangchak service station on Soi Sukhumvit 62 and Bangchak service station on Srinakharin Road since late April. So, Bangchak Digital Payment is now getting ready for its launch to 50 Bangchak service stations in Greater Bangkok in June during a pivotal phase. This payment innovation will later be launched to Bangchak service stations in all other parts of Thailand.
Bangchak's forecourt staff will ask customers to check the total amount due shown on a relevant fuel dispenser before presenting a mobile EDC (electronic data capture) device for QR Code scan or card swiping. Customers will recheck the amount of payment before confirming payment on the device. Every procedure in Bangchak Digital Payment is done in front of customers who do not have to get out of their car at all. Such payments are also completely in line with safety standards.
Bangchak has developed Bangchak Digital Payment as a perfect system to accept payments electronically for the maximum safety and convenience of consumers. The innovation promises to curb customers' need to handle cash and go well with new-normal lifestyles. Bangchak has already trained its forecourt staff about how to operate Bangchak Digital Payment, which is a part of Bangchak's delivery of "Greenovative Experience" to its customers via both products and services.