22 December 2020
Bangchak Draws Up Plans for 2021 Agility & Adaptability for Changing Situation, Pursues Growth via Green Power Business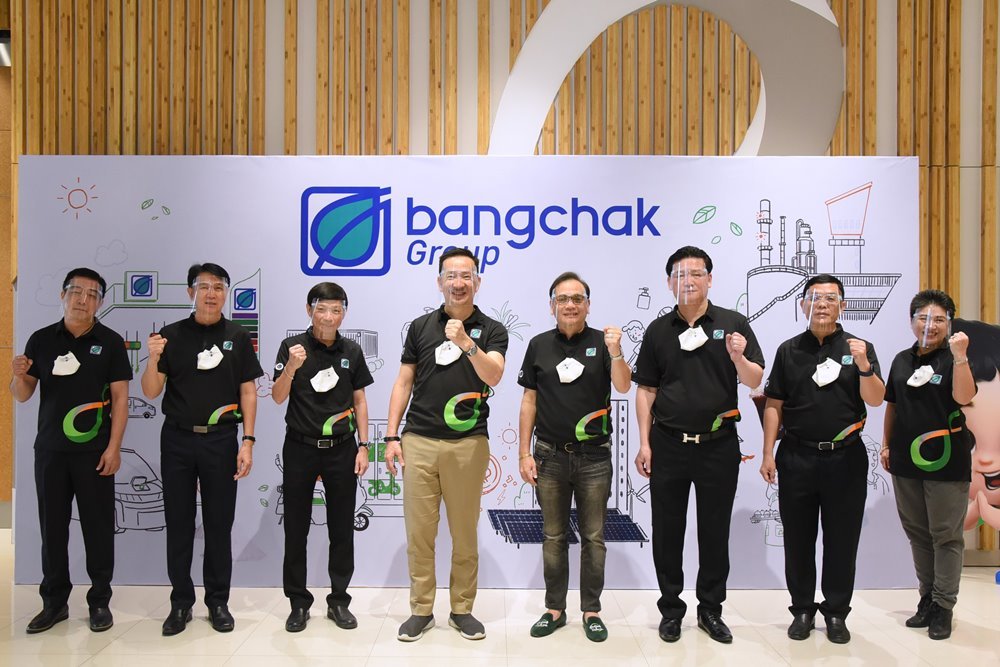 Bangchak announces its 2021 strategy as it prepares itself for impacts from COVID-19 crisis and volatile oil industry. The firm seeks to stay agile and fast respond to changing situation. Its refinery has now transformed itself into Niche Products Refinery to tap into new markets, for example by producing chemical products. Bangchak aims to achieve continued growth via its Green Power Business.
Mr. Chaiwat Kovavisarach, chief executive officer and president of Bangchak Corporation Public Company Limited (Bangchak), says in the face of COVID-19 crisis and the world's oil-price volatility that look set to drag on from 2020 to 2021, Bangchak has focused on being agile and adaptive to respond well to changing situation. In addition, the firm has restructured its organization for sustainability through 3Rs: Refocus: Urgent transition to clean-energy businesses; Restructure: Organizational restructure to create channels to reach out to the market and customers; and Reimagine: Utilizing opportunities and appropriate tools for the firm's maximum benefits.
Refinery and Oil Distribution Business has borne the brunt of COVID-19 crisis and volatile oil prices. To cope with the situation, it has turned its refinery into niche products refinery and produced new products for the market. In the past, its refinery churned out oil products only. But today, it has already established itself as Thailand's Unconverted Oil manufacturer. During the past year, the refinery has significantly diversified its products. For example, it has produced solvent – a key raw material for many industrial operators such as manufacturers of paints and resin. Recently, it has launched a new solvent, BCP White Spirit 3040. Its future plan includes the launch of many new products too. Among them is special-grade fuel oil, which is a precursor material for wax that can be used for the manufacturing of candles, car polish, and paper coating, etc.
Marketing Business, meanwhile, has successfully installed Bangchak as customers' favorite service-station brand for two years in a row based on Net Promoter Score (NPS). It intends to retain customer satisfaction by transforming Bangchak service stations into "greenovative destinations". Also, it plans to pursue business expansions both through service stations and non-oil businesses on a continued basis.
BCPG Public Company Limited now aims to become ASEAN's leading power producer, with plans to expand its business both in Thailand and overseas. Lately, it has increased its capital by Bt10 billion. Its major shareholder, Bangchak, has fully exercised its right to capital-increase shares to strengthen BCPG's financial stability in support of its business-expansion plans. By investing in world-class bio-tech firm Manus Bio Inc, BBGI is now stepping into high-value biobased products and added value to Thai farmers' products through bio economy.
Bangchak has planned to develop new businesses based on innovative green energy too, for example, by means of managing electric motorcycles/tricycles and battery swapping. Winnonie, a startup under Bangchak, is expected to increase its electric motorcycle-for-rent to 10,000 by 2023. At present, Bangchak and the Provincial Electricity Authority have already signed a cooperation agreement to equip at least 150 Bangchak service stations with EV Charger before the end of 2021.
On cost control that has been crucial to every business during a crisis, Bangchak has successfully lowered its expenses by Bt900 million in 2020. The firm has also restructured its investment structure and taken appropriate financial tools in adding value to investments. Bangchak has prepared three budget plans namely base case, likely case and worst case, for 2021 and will pick the best plan for the unfolding situation.
"Year 2020 is coming to a close. But it has already "reset" so many things. Now, our work process has been streamlined. It is more agile than ever before and well ready to any situation that will arise in 2021. With a firm focus on energy transition, Bangchak plans to increase its green power business' income percentage in its total revenue. Green Power Business should account for between 40 and 50 per cent of the total revenue by 2024. Carbon-dioxide emissions meanwhile should come to zero by 2030," Mr. Chaiwat concludes.