23 Feb 2021
Bangchak Group Firing All Engines, Strong Cash Flow, Exceptional First Quarter, Well-prepared for long-term energy transition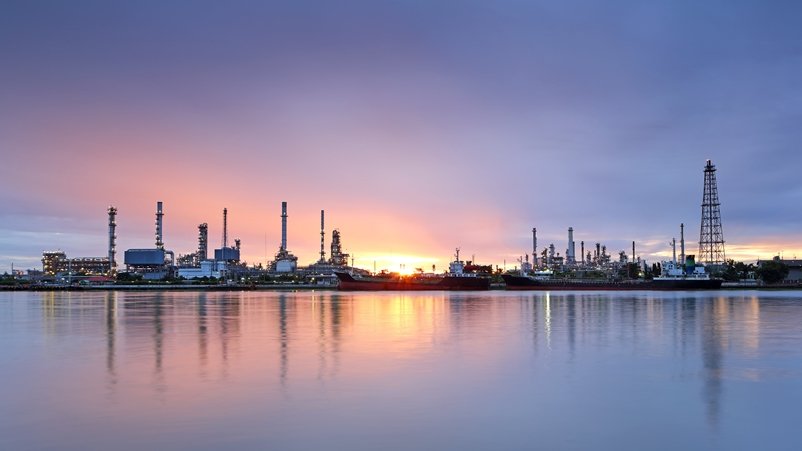 All five businesses of Bangchak Group have already geared up for bright quarter, expecting good operating results in the first quarter of 2021 and fast recovery from 2020 situation. Thanks to the world's soaring oil price, Bangchak Group's stock loss – which happened last year – has been reversed into stock gain. The group is now ready to roar ahead with solid liquidity and adaptability to suit energy transition.
Mr. Chaiwat Kovavisarach, chief executive officer and president of Bangchak Corporation Public Company Limited (Bangchak), says Bangchak's operating results in the first quarter of 2021 look set to be exceptional mainly thanks to stock gain. On the overall, all five businesses of Bangchak have also performed better with a proactive approach to drive their growth and a renewed focus on 3Rs – Refocus: Urgent shift towards clean energy; Restructure: Organizational restructuring to boost access to market/customers and Reimagine: Thinking outside the box and strengthening businesses with innovations.
Refinery and Oil Distribution Business: Because OPEC (Organization of the Petroleum Exporting Countries) has limited its member states' oil production, oil prices have risen. Consumers' oil demand also looks set to increase after more businesses have lately reopened. Refinery and Oil Distribution Business has planned to keep its refinery capacity high after ongoing refinery maintenance (15 February – 25 March) is completed. After the completion, the Bangchak Refinery will produce more than 120,000 barrels of oil each day. In addition, Refinery and Oil Distribution Business has presented new products to its diverse range of customers in Thailand and overseas. It, moreover, has improved its efficiency and lowered its cost on a continued basis. Its operating results in Q1/2021 are expected to be exceptional.
Marketing Business: It operates its business as a socially-responsible organization and delivers Greenovative Experience to consumers via Bangchak service stations, which are establishing themselves as Greenovative Destinations. Soon, it will launch 15th Anniversary of Inthanin campaign that will impress customers with 5G policy in line with its positioning as Asia's eco-friendly café brand.
Green Power Business: It promotes well-balanced portfolio by investing more in large power plants in both Thailand and other Asia-Pacific countries. Also, it focuses on opportunities to generate more revenue from its existing projects. At present, it has solid financial structure for its five-year investment plan involving about Bt40 billion to pursue its goal of boosting its EBITDA by 15 per cent annually.
Biobased Business: It seeks to expand its business from B2B (Business-to-Business) sector to B2C (Business-to-Customers) sector by investing in Manus Bio Inc. for the production of high-value biobased products and marketing of products such as sweeteners, to which BBGI holds exclusive right for sale/investment in North Asia and Southeast Asia.
Natural Resources Business and Investments in New Businesses: The focus is on upstream businesses that benefit from soaring oil prices and Winnonie, the new platform for electric motorcycles. Winnonie, which had 40 users in 2020, expects the number of its users to soar to 1,000 this year. It intends to rise the number of electric motorcycles in Thailand to at least 200,000 by 2030 too.
In addition, Bangchak has accorded importance to global-warming reduction. It ranks among the first Thai organizations to declare the goal of achieving zero carbon emissions by 2030. Moreover, Bangchak is now in consultation with various agencies in both government and private sectors to push for carbon market and a more tangible trading of emission units.
"We started off with bright prospects this year. All our businesses are ready to roar ahead and embrace long-term energy transition. Our key goals surround lithium value chain, green-power value chain, and biobased value chain," Mr. Chaiwat concludes.