06 August 2021
Bangchak launches "Pun Gun Imm" Phase 2 Supporting small businesses and those in need with over 10,000 meals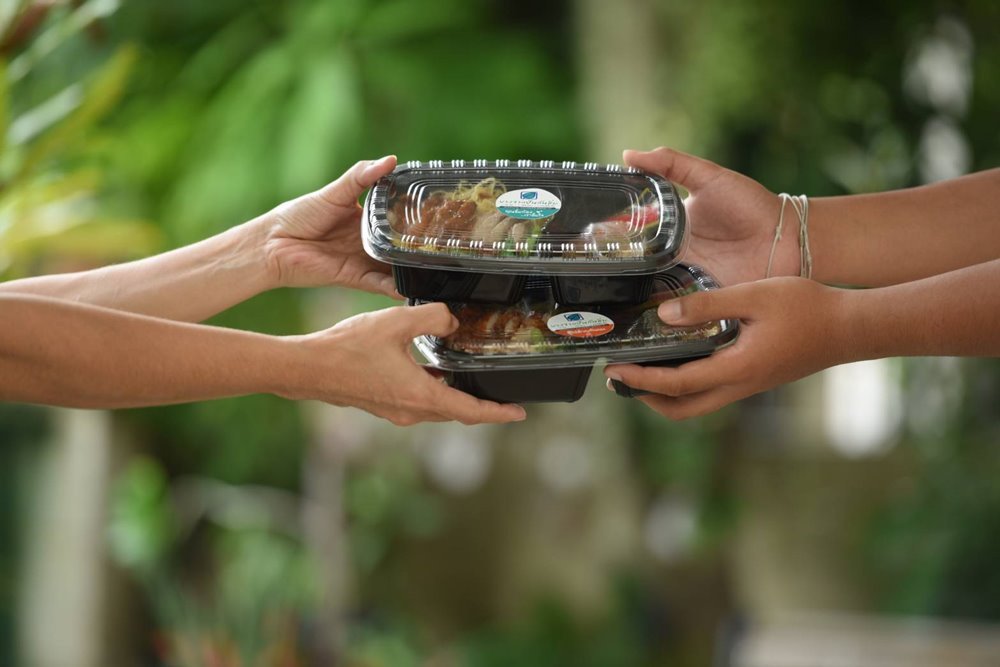 Bangchak Corporation Public Company Limited organizes phase 2 of the "Pun Gun Imm>10 Days> 100 Stores>10,000 Meals" campaign between 6 – 15 August 2021, providing meals from small restaurants and partners in Bangchak services stations to those charities, welfares, and communities. The campaign offers two-fold benefit, supporting affected small business owners and assisting those in need.
The first phase (22 – 31 July 2021) had provided a total of 11,000 meals to about 20 hospitals, 10 waiting centers, and more than 10 communities, schools, charities, and organizations, supporting more than 40 small businesses. The campaign was launched along with the "Bangchak Pun Gun Imm" project in the Phra Khanong – Bang Na areas supporting local restaurants to provide meals for vaccine and COVID testing units, waiting centers, construction camps, and communities between 16 – 31 July 2021 with more than 5,000 meals.
Moreover, additional projects also supported local products and business in the refinery community to assist construction camps in the Phra Khanong, Bang Na, and environs of Bangkok with 2,000 bags of rice from Khlong Luang Agricultural Cooperative, Pathumthani, and providing meals from 15 local shops to those in need and affected by COVID with 100 meals per restaurant between 1 -15 August 2021.