16 September 2021
Bangchak Receives Outstanding Low Carbon Organization Award from TGO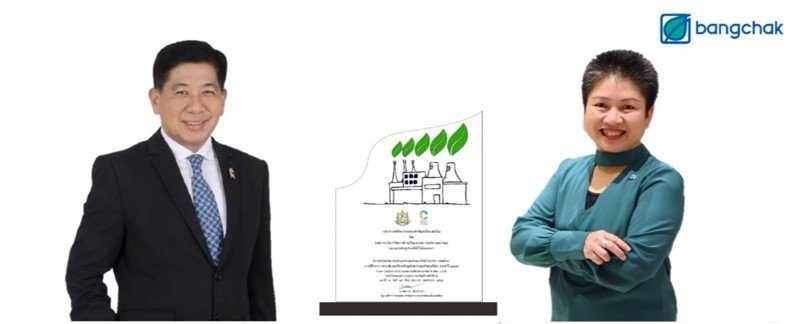 Gloyta Nathalang, Executive Vice President Corporate Sustainability, Branding & Communications, Bangchak Corporation Public Company Limited expressed the company's commitment to low carbon business and sustainability, and received the Outstanding Low Carbon Award during the online seminar on the New Era Low Carbon and Sustainable Business, and the announcement of the evaluation and rankings of low carbon and sustainable businesses in 2021 organized by the Thailand Greenhouse Gas Management Organization (TGO).
This is the first time that Bangchak was evaluated from data reported in its Sustainability Report, website, and interview with executives and team members, showing its commitment to low carbon business, being the Energy Transition Leader, constantly increasing its share of green businesses to lower emissions, establishing the Carbon Markets Club to promote carbon credit trading, and target carbon neutrality by 2030, and Zero GHG emissions by 2050. Improving production efficiency and products utilization, can reduce emission by 30% by 2030, complemented by other mechanism such as investing in green power businesses and carbon credit trading to offset remaining emissions.
Bangchak is 1 of 14 organizations included in the Low Carbon and Sustainable Business rankings from the TGO evaluation, which takes into consideration corporate governance principles, sustainability reports, business size etc. according to economic, environmental and social indicators aligned with national sustainable development goals. It is an honor to be a model organization in the Low Carbon era that conducts business for long term sustainability, and the important task of monitoring global temperature, reducing greenhouse gases, and strengthening national economic growth.