14 December 2021
Bangchak cares for travel on all car types Invites Thais to enjoy to the New Year season safely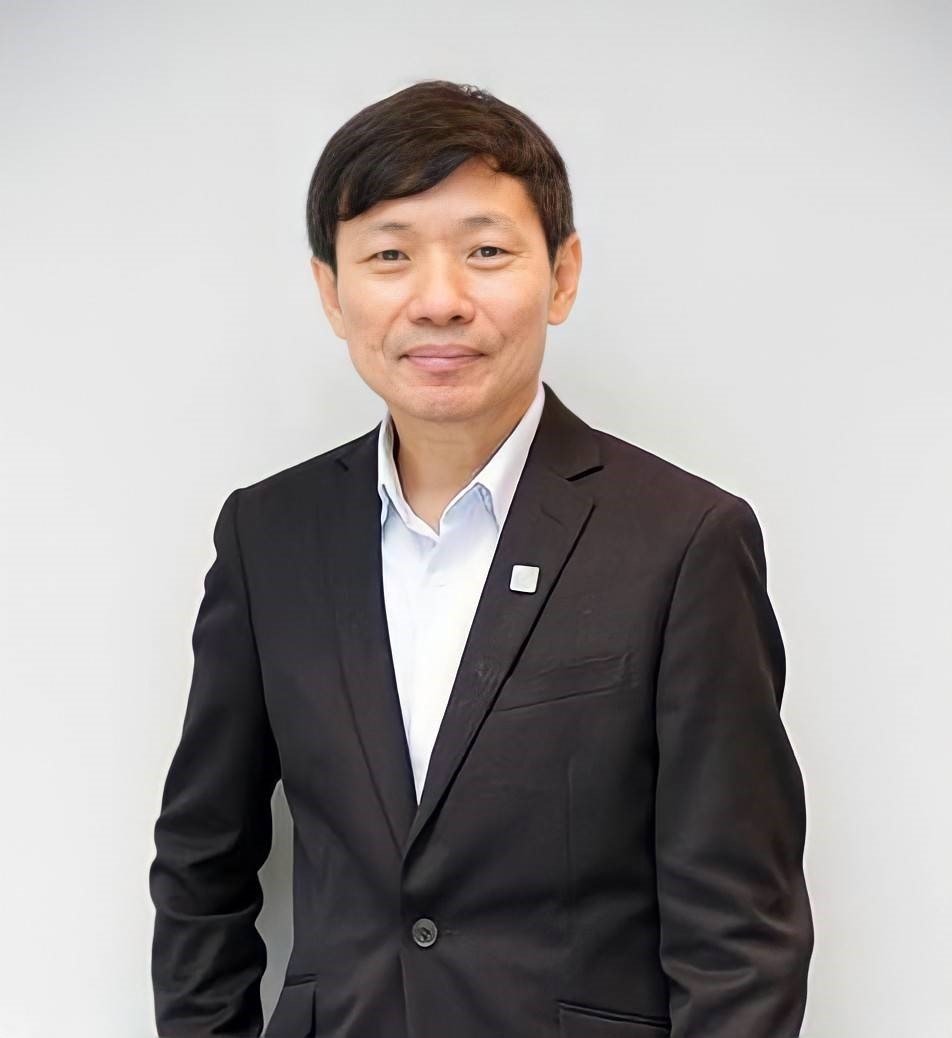 Mr. Somchai Tejavanija, Chief Marketing Officer & Senior Executive Vice President, Marketing Business Group, Bangchak Corporation Public Company Limited revealed that for the 2022 New Year season, Bangchak is preparing its "Greenovative Destination" service stations with personnel who have been vaccinated for the COVID-19 ready to serve and provide consumer conveniences and privileges for all travelers, including safe payments, to enhance the travel experience.
These end of year services include,
"Refuel and Refresh with Bangchak" When refilling with Bangchak E20 S EVO and Hi Premium Diesel S B7, receive 2 1.5L bottles of water for every THB 800, to feel refreshed through the journey from

1 December

2021 – 15 January 2022.
Refresh at Inthanin Selected 100% Arabica coffee along with a variety of beverages and snacks, including the best - selling Inthanin Cocoa, tea and juices, will help you to feel refreshed during your journey. Discover the season special Inthanin Dalgona, deep, aromatic deliciousness from

1 November 2021

– 28 February 2022. Special care is given store hygiene and safety at all contact points.
"Free Car Checks, Safety First, with FURio Care" Bangchak and the Department of Land Transport offers 11 free car check items at FURio Care and WASH PRO at 34 participating Bangchak service stations from 1 – 31 December 2021, and offers up to 40% off lubricants, and THB 50 coupons at WASH PRO and GREEN WASH for every oil change at FURio Care. Check branches and details at www.bcpcarcare.com
"Bangchak Member Privileges and Point Redemption" Simply register and download Bangchak Mobile Application and received 150 points from 1 December 2021 – 31 January 2022 and redeem the points using the E-Coupon feature. Redeem 199 points for an Inthanin beverage, valued at THB 45 – 55 or a THB 50 discount on Shopee or THB 50 prepaid minutes on all mobile networks. Redeem 250 points for LINE stickers valued at THB 60 and 499 points for a THB 100 discounts at Lotus's from

1 December

– 31 December 2021. For more details, visit www.bcpgreenmiles.com
EV Quick Charging Station service Bangchak service stations currently provide the most EV Quick Charging Stations in Thailand with 67 branches situated on main highways across Thailand supporting many EV models and brands, allowing users to recharge their vehicles and refresh themselves with Inthanin on their journey, with a special promotion from 25 December 2021 –

2 January

2022, simply snap a photo using the EV Quick Charging Station at Bangchak service stations with the hastag #Rechargeyourcarrefreshyourself #GreenovativeDestination and received a THB 10 discount on any Inthanin beverage. Check Bangchak service stations with EV Quick Charging Stations via Bangchak Mobile Application.
Bangchak Food Truck Fest offering customers with a selection of food trucks serving delicious dishes which are clean, safe, and convenient at Bangchak service stations the Bangkok Metropolitan area from 10 December 2021 – 3 January 2022 with Food Trucks at locations along major inbound and outbound Bangkok routes namely Phaholyothin Road KM 57 branch (outbound), Rama II KM 12 branch (outbound), Pinklao – Nakhon Chai Si 4 branch, Borommaratchachonnani KM 10 branch (inbound), Kanchanaphisek Rd. branch (Bang Bon) which brings together popular brands to choose from, offering convenience, able to address the influx of holiday travelers.
7 SAFE and Digital Payment preventative and hygienic measures at Bangchak service stations with the 7 SAFE measures 1. Employees at Bangchak service stations, Inthannin, and other stores must wear hygienic masks at all times 2. All employees must wear gloves while on duty 3. All employees must pass temperature screening 4. Hand sanitizers must be provided 5. Increase the frequency of contact point disinfection 6. Use money trays 7 Digital payments are convenient, easy, contactless, supporting QR and credit card payments and point collection simultaneously at more than 500 branches, integrating innovation for customer convenience and safety.
Clean Lavatories for Travelers increased frequency of cleaning and disinfection of doors, sanitary ware, and contact points with alcohol.
Stock up Fuel Supplies and Increase Transport Vehicles Stock up fuel supplies at service stations and regional tank farms, and increase transport vehicles to accommodate demands.
Increase Service Manpower to address traffic and provide convenience with service stations. Additionally, Tops Daily, Baichak, Mini BigC will prepare stock beverages, foods and snacls, consumer goods and essentials, as well as ATMs ready for service.
Moreover, Bangchak addresses the issue of pollution by improving the quality of diesel in Bangkok to be low - Sulphur Euro 5 diesel or "Dust Reducing Fuel" for the 3rd consecutive year to reduce PM2.5 dust particles towards the end of the year, creating cleaner air, at the same retail price from 15 November 2021 – 28 February 2022 at all Bangchak service stations in Bangkok. More information available at www.bangchakmarketplace.com
"Bangchak is ready to welcome you to the Greenovative Destination of every journey, and on the occasion of the coming New Year 2022, we would like to offer you our best wishes of happiness and health, and safe travels" Mr. Somchai concluded.