11 March 2022
Bangchak Invites Thais to Join Environmental Conservation through Source Waste Reduction Providing Space at 4 Bangchak Service Stations across Bangkok to Receive Refused Waste for Proper Disposal throughout 2022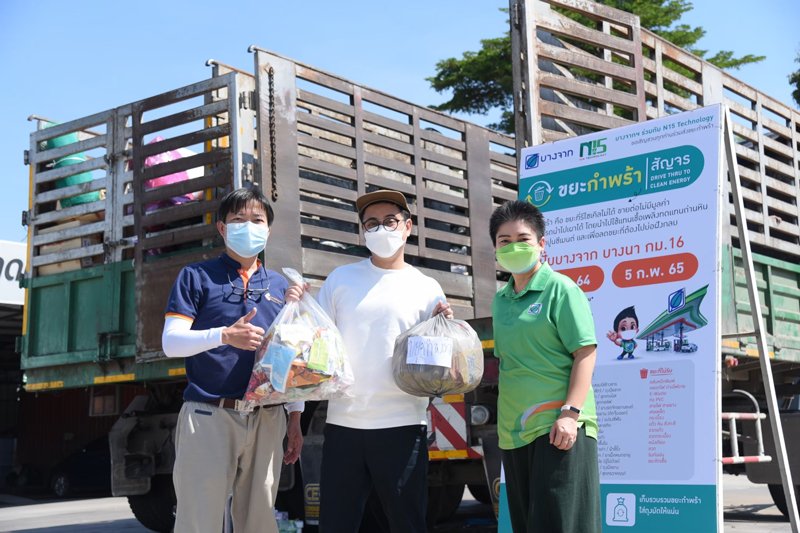 Bangchak invites environmentally-conscious Thais to join the "Reduce Source Waste with Bangchak" Campaign, in collaboration with N15 Technology, providing space at 4 Bangchak service stations across Bangkok as designated "refused waste" pick-up points (every Saturday, according to scheduled times) for proper disposal and good for the environment throughout 2022, reducing the volume of waste in open dumps and air pollution from landfills, following the 3-month pilot campaign, which collected more than 20,220 kilograms of household waste, reducing the use of conventional fuels, like coal, for electricity generation by more than 20 tons.
Gloyta Nathalang, Executive Vice President, Corporate Branding and Communication, Bangchak Corporation Public Company Limited stated "Bangchak recognizes the importance of the BCG (Bio-Circular-Green Economy) Policy to promote the circular economy, aligned with state policy and the national agenda, by encouraging proper waste management to reduce the social impact from the amount of waste in open dumps and air pollution from landfills. It collaborated with N15 Technology to pilot using areas in Bangchak service stations across Bangkok as pick-up points for N15's Refused Waste collection every Saturday, to accommodate people who wish to dispose of waste for proper sorting and management over the last three months, which recorded over 1,000 participants and volunteers who sorted and deposited their waste at designated service stations, collecting over 20,220 kilograms of wastes, which is able to reduce coal for electricity generation by more than 20 tons, according information from N15 Technology.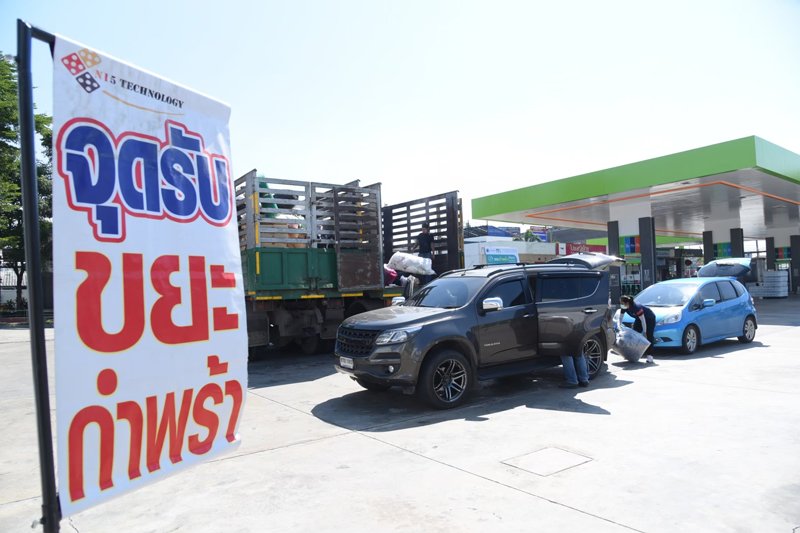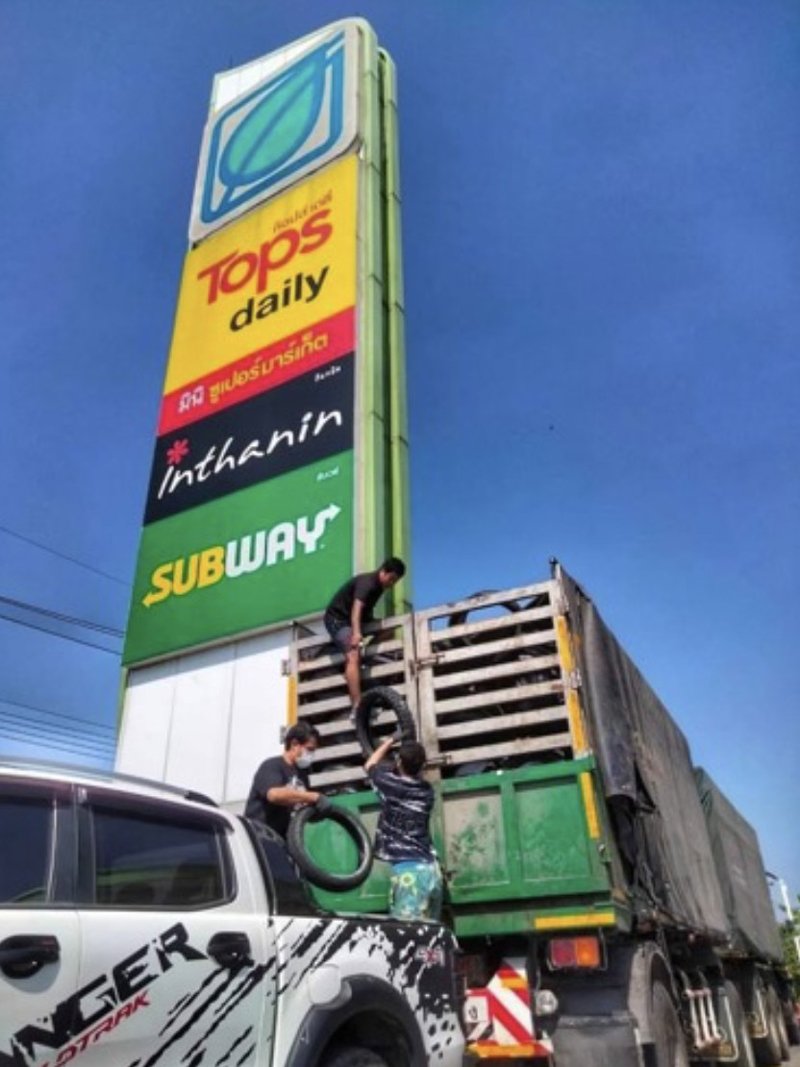 "Refused Waste refers to waste that cannot be recycled, waste that is unwanted, unable to be sold and has no value, but can be incinerated, such as packaging for instant noodles, seasoning, snacks, coffee, where the inside is glossy, plastic-lined cups, rice sacs, pens, wheels, old clothes, pills, or cleaned food bags etc. Bangchak welcomes the opportunity to use areas in Bangchak service stations as a critical link to provide convenience to Green Thais to sort and deposit refused waste at 4 designated Bagnchak service stations (at Bang Na KM.16, Phahonyothin KM.38, Ratchpruek 2, and Kubon Ramintra 71, in rotation as scheduled) every Saturday, 09.00 – 12.00, from today until 31 December 2022.
Gloyta added Bangchak's Reduce Source Waste Campaign is a Bangchak Group campaign that is aligned with the United Nations Sustainable Development Goals (UNSDGs 12 – Sustainable Consumption and Production), which Bangchak recognizes and has incorporated the approach throughout its entire business operations, including reducing, reusing, and recycling water in the refinery, waste management according to the 3Rs, developing environmentally-friendly products, adopting 100% bio-compostable cups at Inthanin, Bio-Cups for Reforeation, etc.
Moreover, the Refused Waste from the campaign will be processed by N15 Technology, compacted into cubes as fuels in place of coal in cement kilns as an alternate source of energy, which although not the best processing method as it involves incineration, but the high temperatures ensure that toxic wastes are eliminated, as well as strictly controlled by the Department of Industrial Works protocol on pollution control and exhaust removal, to minimize adverse effects on the environment, reduce waste that goes into methane-producing landfills, and reduced global warming.
Preparing for collection and separation, dispose food and liquid waste from the container, some basic cleaning, and drying before collecting the items in a tightly-tied bag, and open the trunk of your car so that volunteers can collect your trash. For more information, as well as provincial Refused Waste pick-up locations, or follow other activities, please visit Bangchak and N15 Technology Facebook pages.