22 July 2022
"BCP NET": Key to Bangchak Group's NET ZERO Target in 2050
From "Bangchak Blue Carbon" to "Low Carbon Koh Mak"
From Thailand's "Net Zero" target designating 2065 as the year to achieve zero Greenhouse Gas Emissions, Bangchak Group announced its targets of Carbon Neutrality by 2030 and Net Zero by 2050, with the determination to enable the country to transition to a low-carbon society through the BCP NET plan in 4 dimensions that focus on the following tangible and long-term results.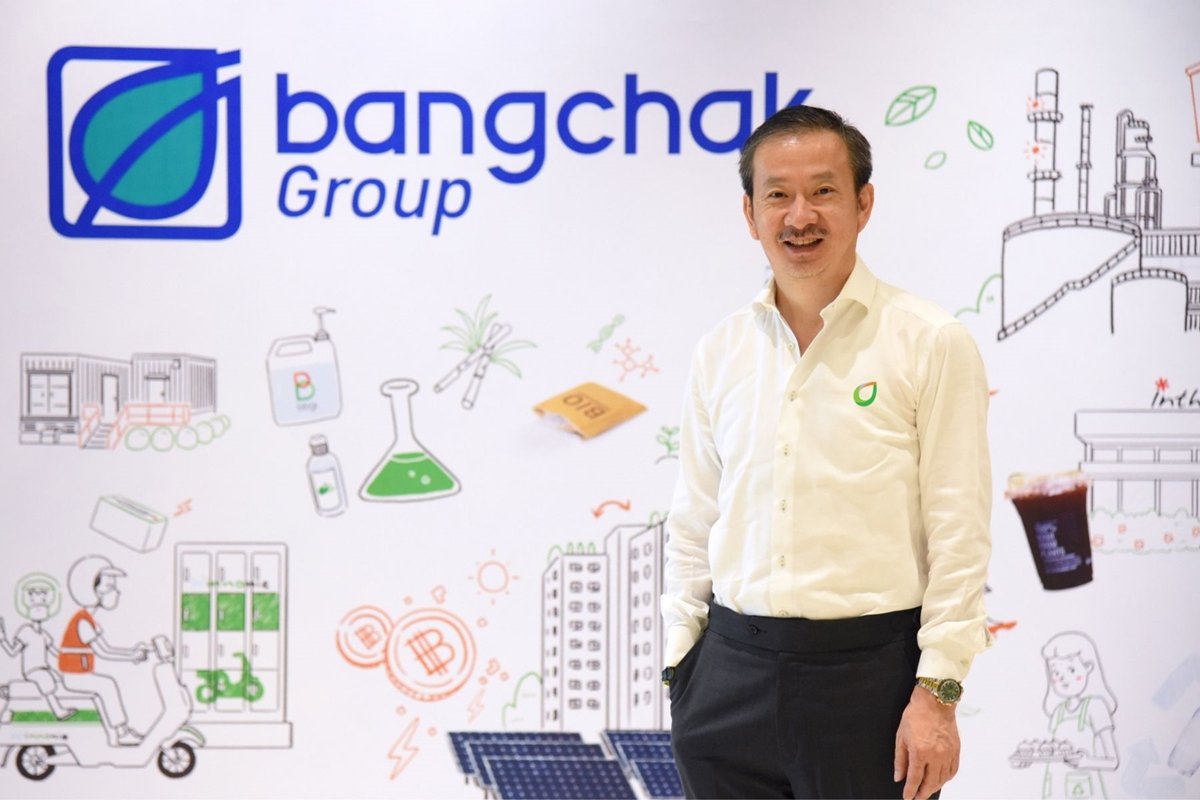 C - Conserving Nature and Society, a noteworthy task is the sponsoring of the Kasetsart University's Faculty of Fisheries' Pilot Feasibility Study Project on the Utilization of Seagrass Plots to support Carbon Sequestration along Thailand's Eastern coastline, leading to the collaboration to develop and promote Koh Mak, Trat Province, as a sustainable tourism destination involving six parties, namely Bangchak Corporation Public Company Limited, the Designated Areas for Sustainable Tourism Administration (DASTA) (Public Organization), the Thailand Greenhouse Gas Management Organization (Public Organization), Kasetsart University - Faculty of Fisheries, Koh Mak Subdistrict Administration Organization (SAO), Baan Ao Nid Integrated Agricultural Community Enterprise to support the capacity building of developing Koh Mak into Thailand's first Low-Carbon Destination.
From Blue Carbon Study to Low-Carbon Society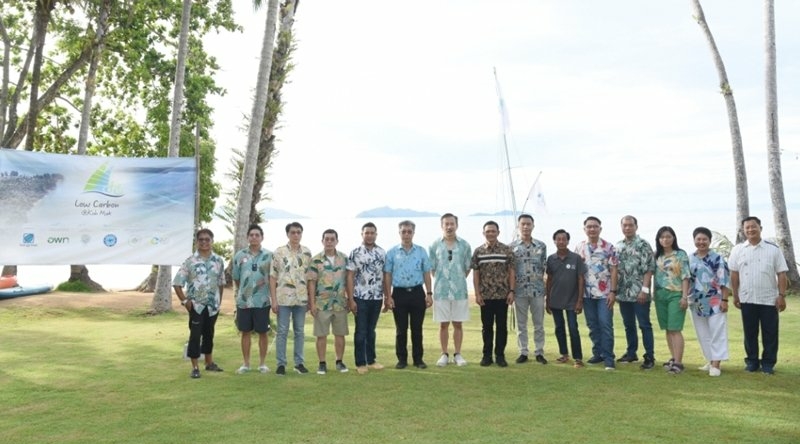 Chaiwat Kovavisarach, President and Group Chief Executive Officer, Bangchak Group, cited data from the International Union for Conservation of Nature's report last year that seagrass is able to capture and store carbon 7-10 times more than forests, but due to scarcity of Thai research in this area, the Koh Mak Blue Carbon study will greatly contribute to the development of natural carbon sequestration strategies. Moreover, it presents an opportunity for Bangchak Group to jointly develop Koh Mak into a pilot Low-Carbon Destination in Thailand through other collaborative schemes, such as arranging a trial period for the Koh Mak tourism sector to use Winnonie EV bikes, studying the possibility of other collaborative schemes such as Net Zero school by using clean energy, as well as supporting the education and development of local children to foster sustainability etc.
Assistant Professor Thon Thamrongnawasawat, marine ecosystems specialist and Deputy Dean of the Faculty of Fisheries, Kasetsart University, stated that seagrass, the only member of the plant family that lives in the sea, possess the ability to sequester and store carbon many times better than forests. When sediments flow past seagrass, it is able to capture carbon gas and store it in the surrounding seabed. When the seagrass multiply, they also increase this storage capability. Rehabilitation efforts abroad have been able to use this to reduce carbon export tariffs or converted into carbon credits. In addition to benefitting the environment, improving ecosystem integrity, fishermen are able to harvest the sea without having to travel far.
Reflecting the Koh Mak community, Noppadol Sutthithanakul, Head of the Baan Ao Nid Integrated Agricultural Community stated that small marine life seek shelter among the seagrass, and many villagers make a living of catching them. When Bangchak started the study of Blue Carbon from seagrass, villagers understood and became more appreciative and protective of the seagrass ecosystem's capacity to sequester carbon, prompting a local enthusiasm for ecosystem conservation.
Nol Suwatjananon, Koh Mak Subdistrict Administration Organization stated once the locals learned about Bangchak Blue Carbon from the Seagrass study, the community was engaged and became very protective of their coral reef because it is a steppingstone in pushing Koh Mak into a Low-Carbon Destination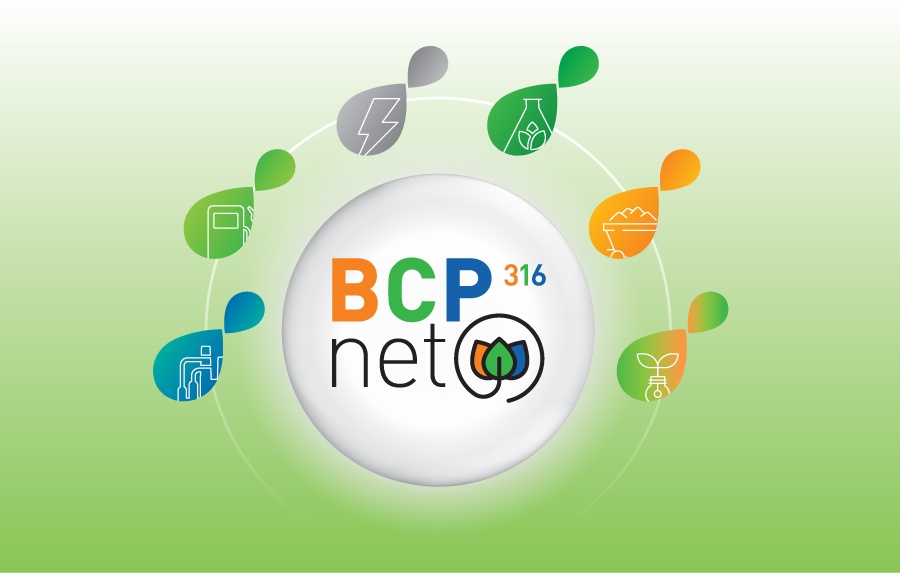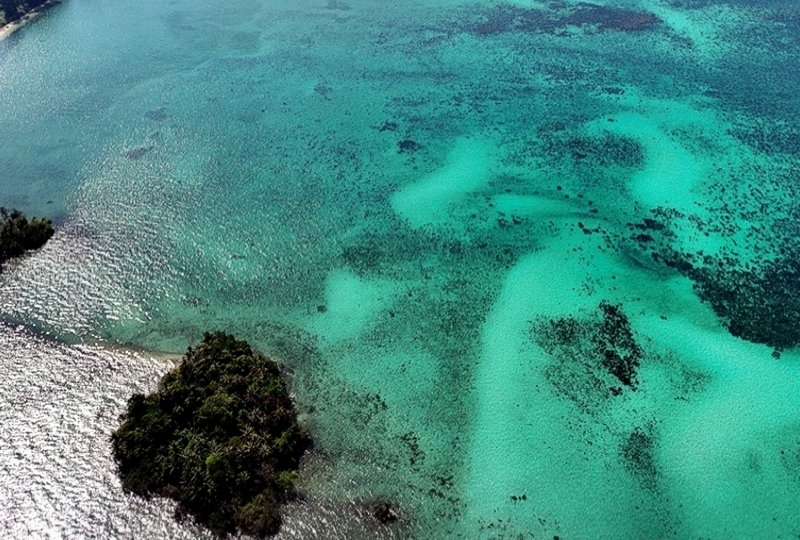 Group Captain Athikun Kongmee, Director-General of the Designated Areas for Sustainable Turismo Administration (Public Organization) (DASTA), stated that Bangchak's involvement will greatly boost the designated area's sustainable tourism under the care of DASTA, such as Koh Mak, and enabling the island to make tangible steps towards becoming a prototype Low Carbon Destination by reducing carbon emissions from tourism activities as well as other tourist activities that promote carbon sequestration to offset Koh Mak tourism carbon emissions.
Moving forward, the Blue Carbon study on seagrass will evaluate the data on carbon sequestration and storage and conduct additional survey and outline seagrass cultivation and rehabilitation in various areas utilizing a variety of techniques to create the greatest value while minimizing the environmental footprint.